When you meet someone for the first time you make an impression within the first few seconds — your facial expressions, tone of voice and the way you greet people all play a role. These days our first meeting is often online — so your photo may deliver an instant impression to others, and they will be making judgments about you.
What powerful impression, positive or negative, are you conveying to current and future employers and professional colleagues? Your LinkedIn photo probably says a lot about you that you may not have realised.
A recently published US study by JDP  examining 2,000 LinkedIn photos across 11 industries had some interesting results. The researchers wanted to explore trends in technical execution, style and characteristics such as facial expression and attire. They also ranked the industries with the best LinkedIn photos.
The results provide excellent insights for job-seekers and those seeking to win a contract for their small business.
Selfies and cropped group shots
Selfies and cropped group photos, along with profile shots, are considered faux pas with little effort displayed. Do we really need to see the arm of a loved one partially draped around a neck? Or another hairdo entering the edge of the frame? It seems that people are very critical of poorly framed photos, and those who err most in this regard are government and retail employees.
But do we really have to get a professional photographer to be impressive? Sadly, many now do and the charm of a homely photo doesn't cut it in the professional world.
Slick photos and slick professions
Predictably, real estate professionals earn the highest rating for professional photos. I would have expected all sales-type people to be at the top of the list, but next in line are HR  professionals and recruiters, who obviously spend a lot of time online and on LinkedIn. So here is a big clue, as they are the people seeing and judging all these photos: put up a professional photo if you want to impress!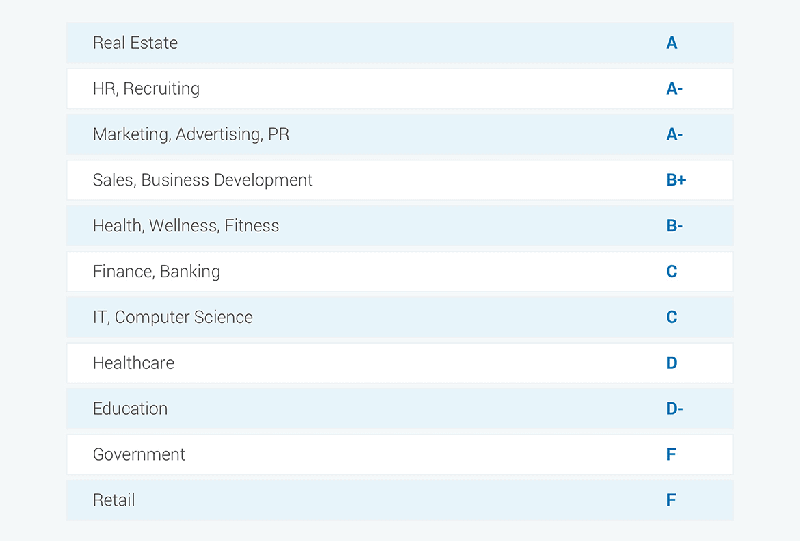 We shouldn't condemn government employees too much for their low ranking, as sometimes they have rules relating to what they can and can't post, or maybe they have secure jobs and don't have the pressure to impress as others do.
PR and marketing people rank highly, and on a combined average score purporting to represent a perfect score for a photo (taking into account expression, lighting, framing, attire, etc.) they are the top scorers. This is not surprising when their jobs revolve around brand representation and they know they, as individuals, are a personal brand.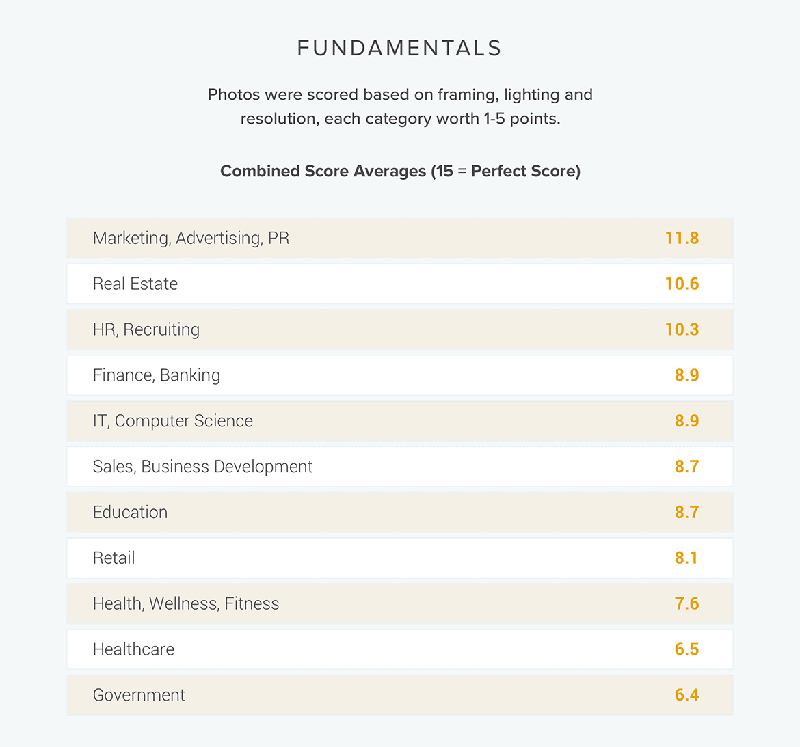 Facial expressions
Smiles do convey a more positive impression than no smile, but some big cheesy smiles do look fake. The 'smiliest' people are those working in health and wellness and HR and recruiting. And the smiles are well complimented by a formal attire, so the research says. This all assumes someone wants to 'look professional'.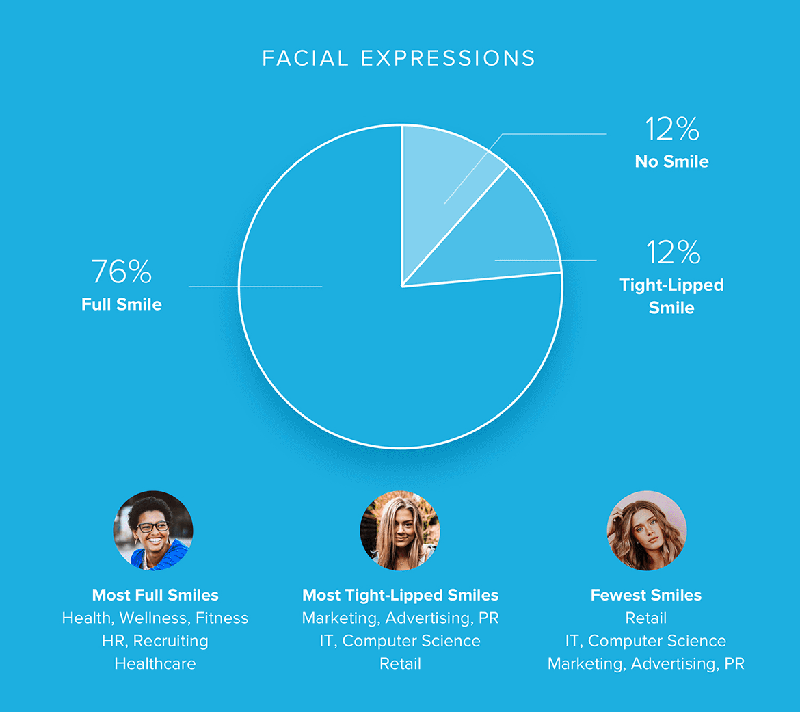 No photo isn't a bad option
As an older female, I wonder about joining the large group of people with no LinkedIn photo. No-one can make personal judgements — you have control over that. You also don't have to update the photo as years go by.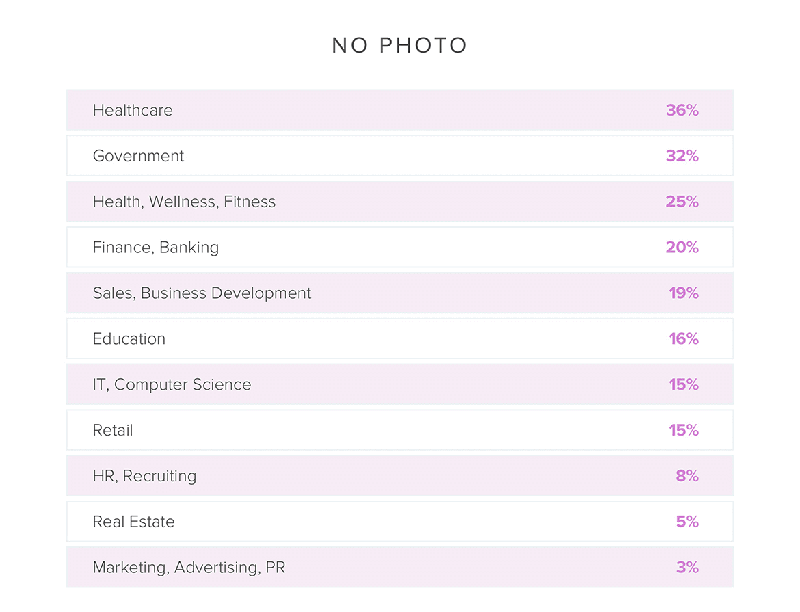 This study has made me seriously consider my LinkedIn photo, which was snapped on a film shoot two years ago.
I do like the idea of enabling people to engage with my photo, so it may be time to get a professional in to help me, or to go no photo at all.
NOW READ: There's no excuse for unprofessional venting on Facebook
NOW WATCH: Creating Positive Impressions, Make a Great Impression