Undercurrent: Real Murder Investigation
A new true crime documentary is coming to Channel Seven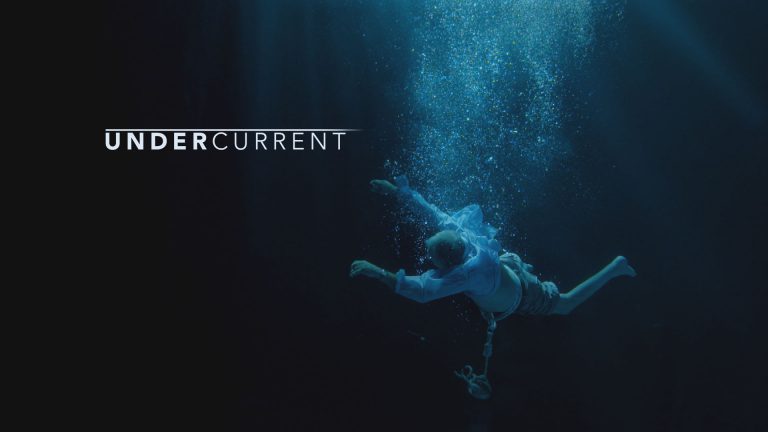 6 x 1 hr TV series on Channel 7
Sandy Bay, Hobart, Tasmania, Australia. Dawn.. January 27, 2009.
Mother of two, Sue Neill-Fraser, 55, is woken by a call from the police – her yacht is sinking out in the bay. Sue's partner, Bob Chappell, who was sleeping on board, has disappeared. The boat has been sabotaged, blood spatters are found inside, a knife lies on the floor. Bob is never seen again, dead or alive. Sue soon becomes a suspect in Bob's murder investigation. During interviews with detectives, she is caught in a string of lies. Seven months later, detectives arrest Sue, charging her with murder. Sue strongly maintains her innocence. While evidence is circumstantial and there is no body, the case is strong enough to go to court. After a high-profile murder trial that splits the tight Hobart community, Sue is found guilty. In October 2010, she is sentenced to 26-years in prison.
But this case is far from closed… some supporters refuse to accept that Sue Neill-Fraser is a killer and they begin their own investigation, much of it filmed as it happens. This is the story of Undercurrent, a 6 x one hour true-crime series in the tradition of The Jinx and Making a Murderer. An active, unfolding investigation with twists, revelations and cliff-hangers. A series with the potential to divide opinion and spark debate across the country, right up to the dramatic final episode when the threads come together and the truth is revealed.
Undercurrent is a CJZ and Missing Man co-production for Channel Seven.
Eve Ash – Executive Producer & Main Cast
Psychologist/Filmmaker
Eve has been examining and filming the Sue Neill-Fraser case since 2009. She produced the award winning feature documentary, Shadow of Doubt and teamed up with Tim Smart to form production company, Missing Man, then partnered with CJZ to produce Undercurrent for the Seven Network. Determined to uncover the truth, she sought help from former homicide detective, Colin McLaren, but never anticipated the outcome.
Who Killed Bob focuses on murder, intrigue and injustice following the disappearance of Bob Chappell aboard the yacht 'Four Winds' in Tasmania in 2009. Despite there being no body, no murder weapon and no witnesses, Bob's long time partner Sue Neill-Fraser was convicted of his murder and imprisoned for 23 years. Over 10 episodes psychologist and film producer Eve Ash shares her 13-year journey to uncovering the truth of Who Killed Bob, exposing the shocking and bizarre twists of the case and the unyielding and unfair justice system that sees Sue Neill-Fraser still behind bars as she awaits the outcome of her latest appeal.
Man On The Bus
The secret history of an Australian Jewish family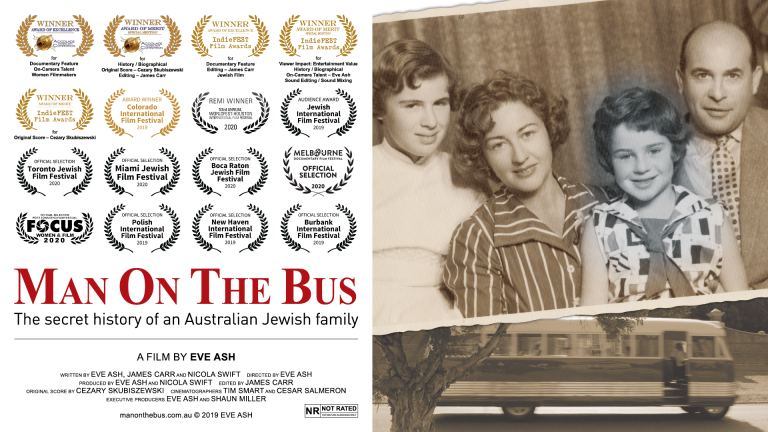 Documentary 88 minutes
Man on the Bus is an uplifting film about relationships and love, truth, lies and acceptance, and the ability to overcome adversity and see positives in life.
It has won several awards and an audience award at the Jewish International Film Festival  in Australia. It's been selected for the Miami Jewish Film Festival and the Boca Raton Jewish Film Festival.
"Eve's investigations unearthed one bombshell after another, which she masterfully mines for suspense ... there is a strong thread of humour running throughout ... a soundtrack composed by award-winning Polish-born Australian Cezary Skubiszewski and compelling archival footage."
Greg Callaghan, Sydney Morning Herald
"Such a delicious, beguiling mystery with an unexpectedly happy ending."
Graeme Blundell, Film Critic
Books
Creating a positive mindset to succeed in life with personal development books
Rewrite Your Relationships!
How to turn your negative thoughts into positive scripts and create the relationships you want.
How many times have you heard yourself or someone else say, "I wish he'd change!" or "It's too hard to meet people – why bother trying"?
In Rewrite Your Relationships! Eve and Rob will help you to: overcome negative scripts and stop 'self-sabotage'; gain a positive mindset for meeting people; understand relationships and why they can go off the rails; recognise and resolve conflict patterns; bring fun and equality back into your relationship; survive a break-up, if it happens; develop and maintain healthy relationships for the long term.
Rewrite Your Relationships! is fun and essential reading for anyone wanting to transform their relationships into what they've always hoped they would be.
Rewrite Your Life!
How to turn your negative thoughts into positive scripts and change your life.
How many times have you heard someone say "I'm no good at maths" or "I'm a failure" or "I hate public speaking – I can't talk in front of people"?
In Rewrite Your Life, Eve Ash and Rob Gerrand help you understand your negative scripts and explain how you can turn them into scripts for success. You can use this process to prepare for public speaking, tackle exams, improve your health, resolve your relationship issues and cope with the every-day stresses that life brings.
This book is a must-buy for anyone who has ever started a sentence with "I can't" or "If only…".
Sign Up To Receive Your Free eBook!
How to manage anger and abuse